27. May 2021 10:00 - 12:00
Systemic Mastocytosis:
Discover the New Way of Learning
A TRAINING PORTAL ON ADVANCED
MASTOCYTOSIS PATHOLOGY
On behalf of Novartis Oncology, we are delighted to invite you to participate in a webinar entitled Systemic Mastocytosis: Discover the New Way of Learning
We hope that this webinar will provide an engaging and informative
opportunity for you to further your knowledge of systemic mastocytosis
and its diagnosis. The main objectives of the meeting are to:
Provide an update on the diagnosis and classification of systemic mastocytosis
Present an overview of the 'Systemic Mastocytosis Training Portal'
Demonstrate how to make best use of the case studies
If you are interested and available to participate in the webinar, the details for the session and the registration link are below:
Date: 27.05.2021
Time: 10.00 - 12.00 CEST
We would greatly value your participation in the meeting and look forward to welcoming
you to the event.
Agendaer
Introduction: Systemic mastocytosis and its diagnostic criteria including molecular pathology
Cases of cutaneous mastocytosis
Cases of indolent and smouldering systemic mastocytosis
Cases of advanced systemic mastocytosis: Including mast cell leukemia and systemic mastocytos with an associated hematologic neoplasm (SM-AHN).
Systemic mastocytosis terminology: How to arrive at the correct diagnosis, especially for SM-AHN
Advantages and limitations of the current classification
Question and answer session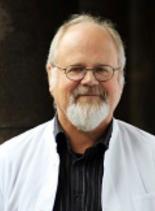 Professor Hans-Peter Horny
Hans-Peter Horny, MD, has dedicated his research and career to the morphology and pathology of tissue mast cells in various pathogenic conditions, including the diagnosis and classification of mastocytosis. He trained with Professor Karl Lennert at the University of Kiel, Germany between 1978 and 1986, before moving to the University of Tübingen (1986–2000). He was appointed a C3 Professor at the University of Lübeck in 2000 and worked in Ansbach, establishing a local center for hematopathology, between 2006 and 2011. Professor Horny has been a Professor of Pathology at the Ludwig Maximilian University of Munich since 2012 and is head of the Reference Center for Mastocytosis. He was a co-founder of the European Competence Network on Mastocytosis (ECNM) and is a member of the European Bone Marrow Working Group. Professor Horny has been invited to be a member of the World Health Organization (WHO) committee on neoplasms of the hematopoietic tissues with a focus on mastocytosis and eosinophilic disorders (2007 and 2017) and is an author/co-author of chapters on mastocytosis in the updated WHO blue books on tumors of the skin and gastrointestinal tract.